HDR Grading with ColorEdge PROMINENCE CG3145 at Park Road Post Production
Lord of the Rings post production house chooses EIZO ColorEdge PROMINENCE CG3145 to meet intricate technical requirements.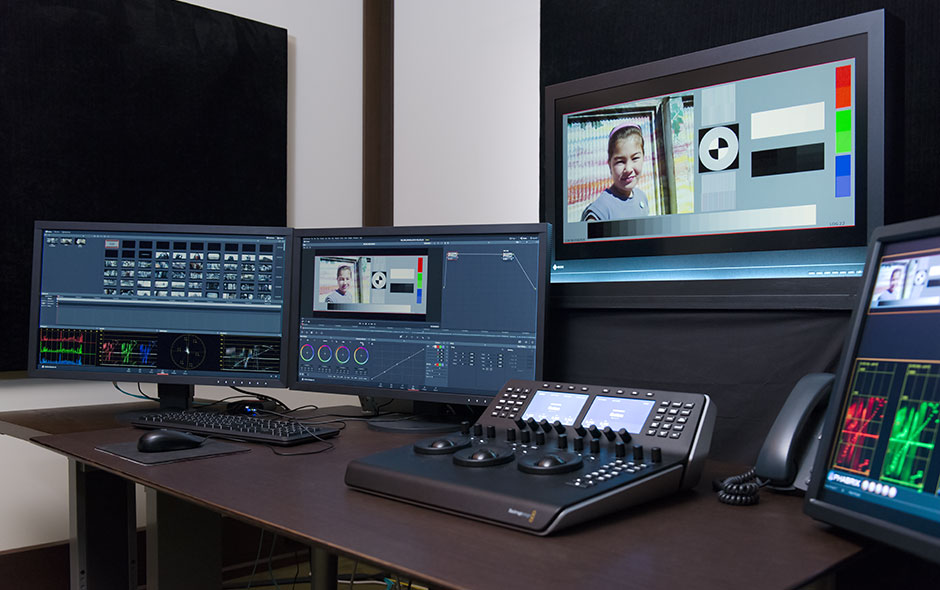 Engineer Ian Bidgood and his team at Park Road Post Production were keen to upgrade their video workflow. They had been on the lookout for a new HDR monitor for some time. Their needs were intricate and specific. They expect a very high standard from their equipment.

Some of the features they looked for included:
Full raster quoted brightness (no matter what the content on the screen),
No burn or image retention, and
Very high contrast ratio, the definition of a professional grade HDR monitor.

In their quest for the best, the Park Road Post team tested all 3 'Dolby recommended' HDR monitors including the ColorEdge PROMINENCE CG3145, as well as other brands and models. The result – the CG3145 sits proudly as an integral part of Park Road Post's workflow.
 
About Park Road Post Production
Park Road Post is an internationally renowned purpose-built facility in Wellington New Zealand, providing award-winning sound and picture finishing alongside industry-leading development of digital workflows and film restoration. Completed in 2002 in time to deliver the final sound mix on Peter Jackson's The Lord of the Rings: Return of the King; Park Road continues to provide film and television post production at the highest standard and quality to filmmakers all over the world.




Park Road Post Production website
 
What Sets the CG3145 Apart
Full Raster Brightness
One of the key features that made the CG3145 stand out from its competitors is its full raster brightness, which allows Ian and his team to see the true tonal mapping when viewing any content in HDR.

"The monitor was fully capable of displaying a full 100 percent white raster at its quoted maximum brightness", said Ian Bidgood, Director of Engineering Picture. He further added, "With the monitor being a dual layer LCD, we were able to achieve the high contrast ratio we needed, something not possible with standard LCD screens. And to top it all, it being LCD we had the added benefit of 'no burn in' or image retention."

"No burn in" and image retention are important, as grading in different picture raster sizes can result in burn-in within the monitor's 17:9 screen aspect ratio.
 
Brightness, at 1,000 nits is the New Standard
Unlike OLED screens, the CG3145 can display 1,000 nits on bright scenes while maintaining color accuracy.

No Local Dimming
"We found that without any local dimming zones, the monitor displayed very bright specular highlights and with great black shadow detail around the specular highlights, this made a very pleasing HDR image to look at," said Ian.


The CG3145 achieves a true HDR visual experience without ABL or the 'halo' effect to ensure you always see accurate colors and brightness in every pixel.
 
Very High Contrast Ratio - 1 Million to 1
The CG3145's special dual layer panel technology sets the stage for an amazingly high contrast ratio of 1 million to 1. The monitor displayed the blackest of blacks rivaling the nearest OLED screen when viewed in a dark room.
Great to Use
While the phrase 'technologically advanced' paints a picture of complex hardware, the CG3145 is about simplifying the user's workflow. Ian said, "We loved the fact that the input channels can be set as presets, named accordingly, and locked in! Most of the grading monitors we tested featured extensive menu settings that were useful, but complex, thereby not making our work easier."

In addition, the CG3145 was concluded to consume the least amount of power. Given the amount of post production work that takes place in a studio such as Park Road, in the long-run this is a bonus.

"We also found the monitor to be very quiet, showcasing your work to a client with a noisy interior fan working at full force can be too much after a while", said Ian.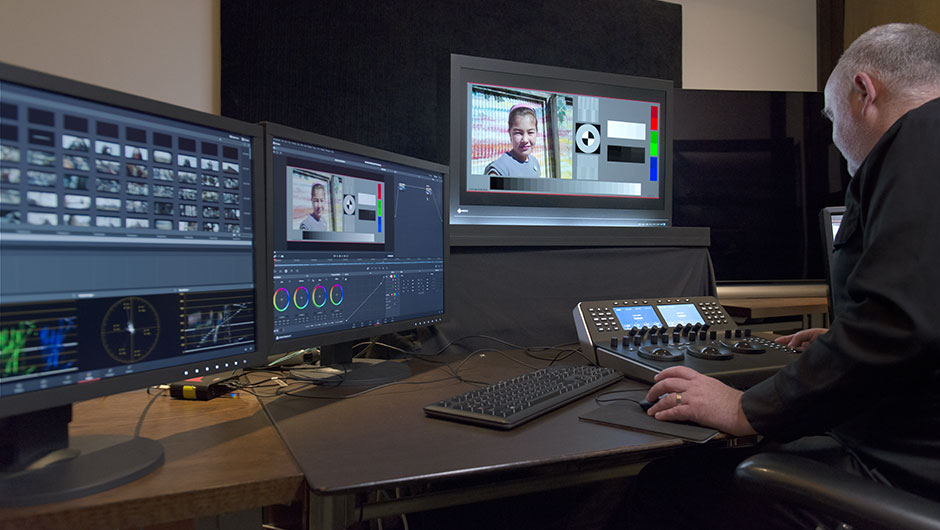 "We had a non-negotiable set of requirements. The ColorEdge PROMINENCE CG3145 ticked every box with ease."
- Ian Bidgood, Director of Engineering Picture